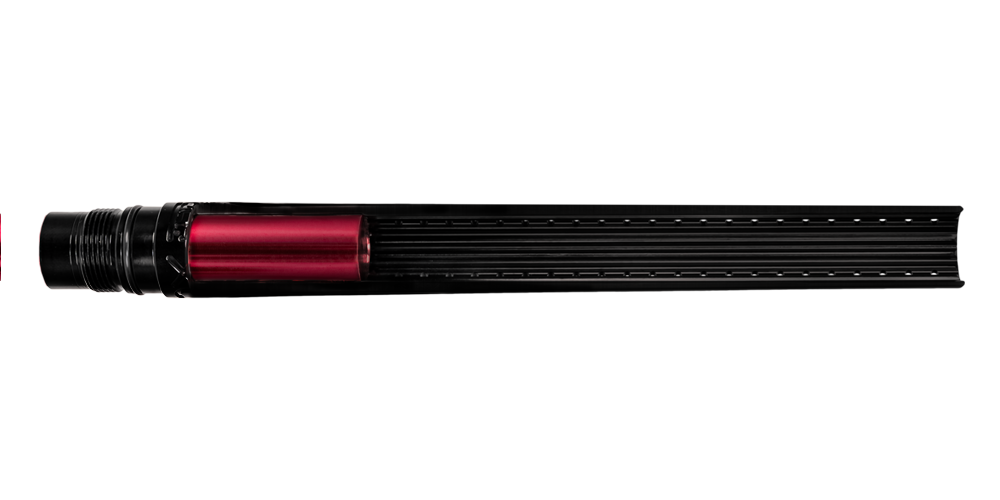 its not magic - its engineering
shoot through anything
all conditions
A.C.P. stands for All-Conditions Performance, The FREAK® ACP barrel fronts combine the power of the FREAK® XL system with an all new barrel front designed to keep going through the worst field conditions.
On the outside four rows of barrel porting help equalize air pressure in the barrel with the outside air for a smooth and quiet transition from acceleration to free flight.
On the inside the Freak® ACP sports an all new look. Sixteen rows of smoothly transitioned grooves and rails bring the benefits of straight rifling to the Freak® XL

dirty barrels are now
no problem
Unlike a traditionally "rifled" barrel, the FREAK® ACP does not spin or make unneeded contact with the paintball.
Instead, the grooves of the FREAK® ACP let paint and other debris be pushed out of the way of the balls path.
Dust, mud, paint fill or rain can literally be blown
out of the way into the grooves of the ACP rifling, rather than wedging between the ball and barrel wall where they cause off axis spin
and hook shots, or worse – binding and breaking the ball in the barrel.
FREAK® ACP barrel fronts shoot cleaner, faster when the going gets rough.