NOT JUST PORTING - AIR MANAGEMENT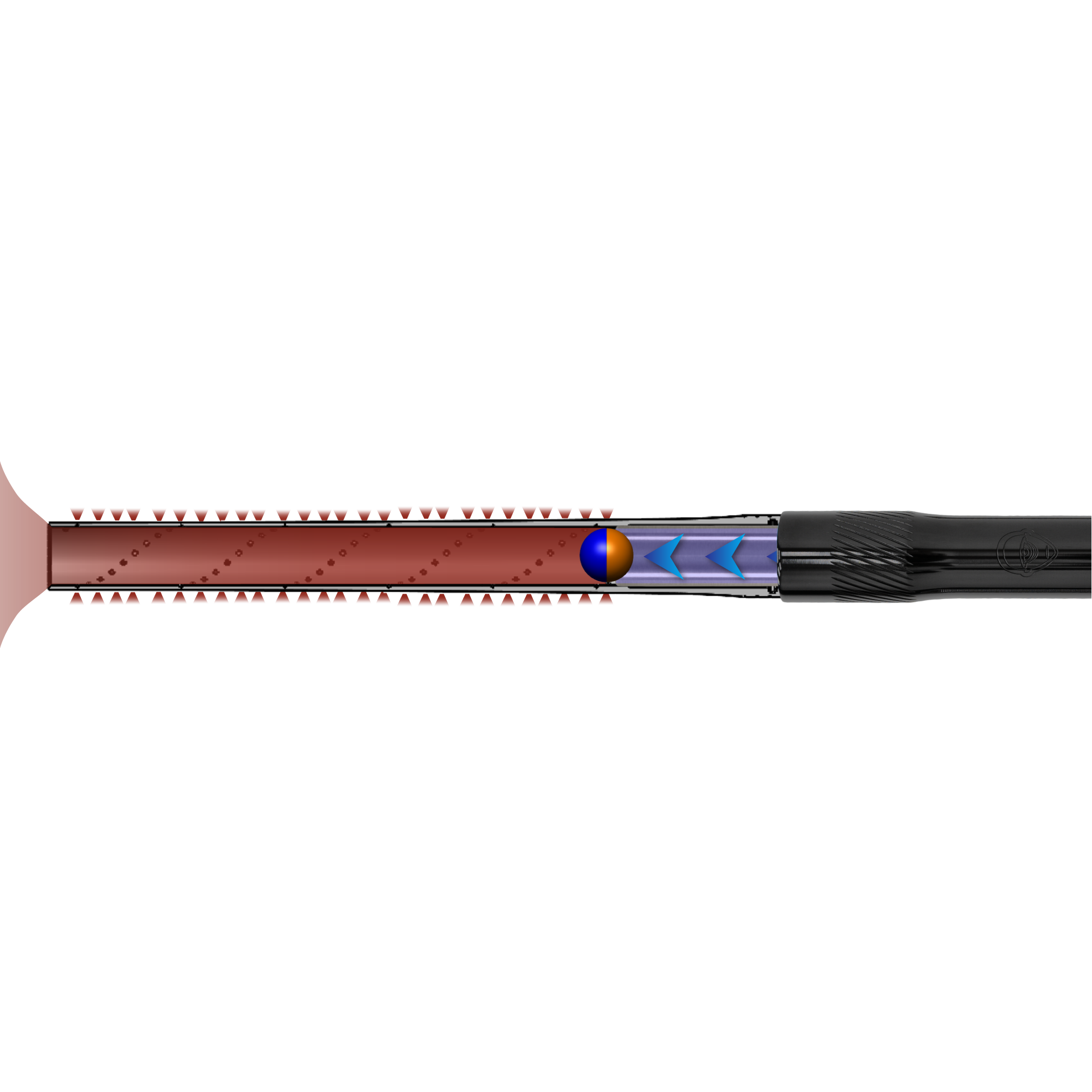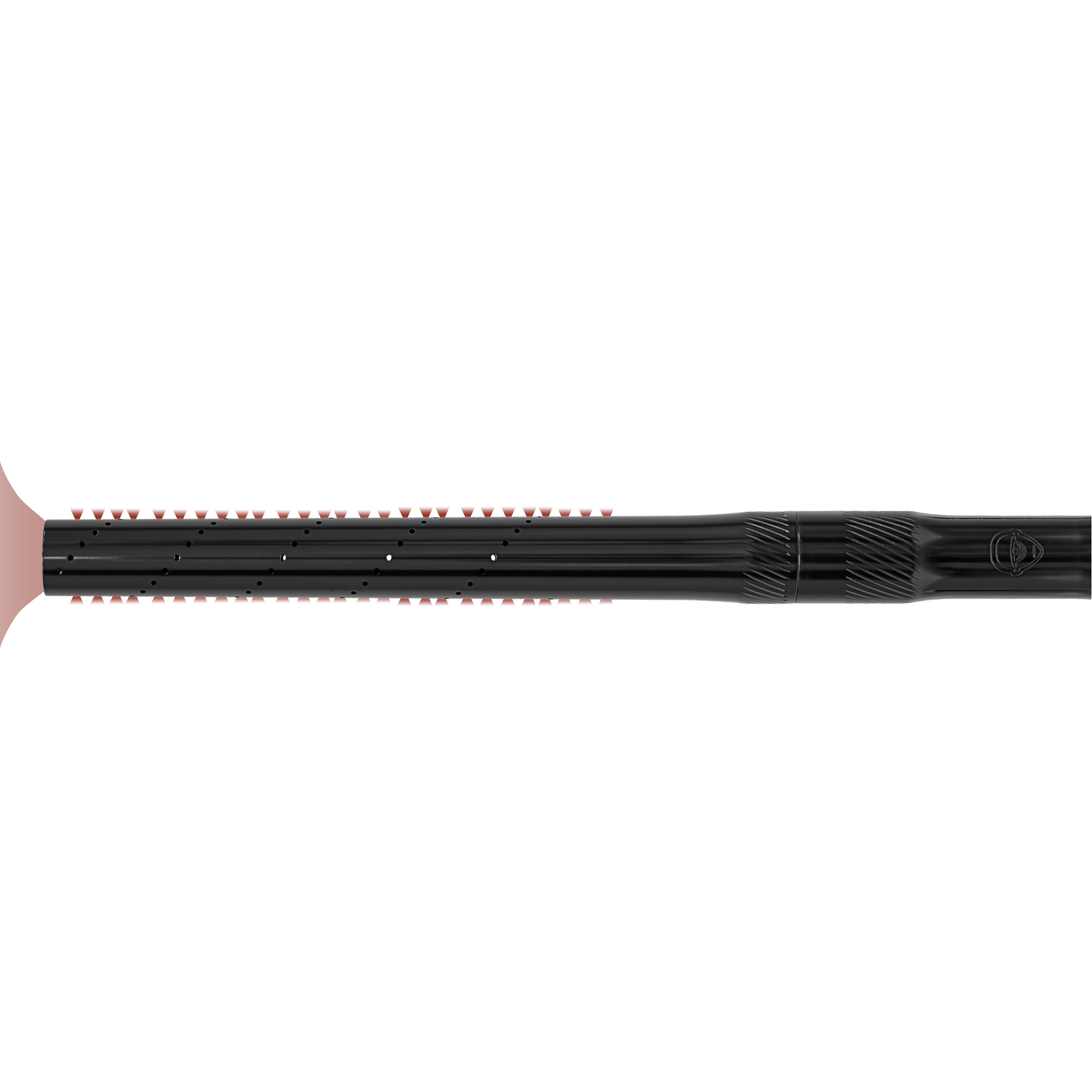 ALL AMERICAN PORTING
With a mirror-smooth precision-honed interior and spiral rifled porting, the All American Freak Front equalizes the air pressure behind the ball (blue) while dispersing the ambient air in front of the ball (red) to minimize resistance and minimize turbulence.
The surface area of the porting holes is equal to the surface air of the barrel opening allowing the paintball to accelerate with minimal deformation to the leading surface.
The spiral porting imparts a slight rotation on the ball to stabilize it in flight.